the ass festival @ King Killer Studios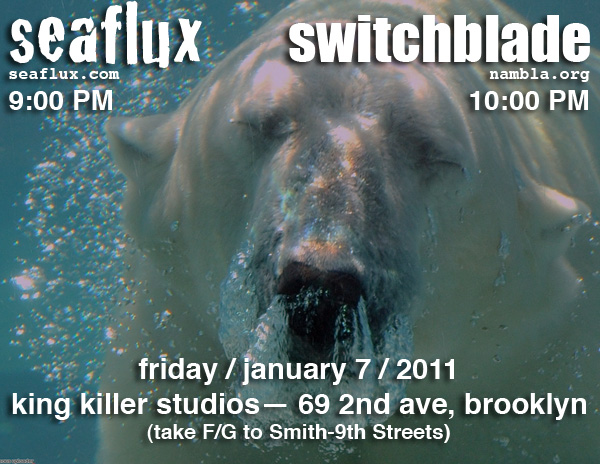 That dull, throbbing ache you've been enduring for months is about to be assuaged, as the powerful rock of seaflux touches down as part of the Nietsche-emboldened "Ass Festival" at King Killer Studios in Park Slope!
If you don't know King Killer, it's a great new(ish) band rehearsal space in Park Slope/Gowanus on the corner of 9th and 2nd Ave. Apart from an awesome owners and staff (these guys were hugely helpful during the recent NY Band Draft), there's a great live room and lounge area we're going to be blowing up with our hot sounds.
$10 cover includes delicious keg access. BYO Whatever.
8pm - Awkwarium 9pm - Seaflux 10pm - Switchblade
Door @ 7pm
---
---