hard rock for your delight @ Fontana's Bar, Lower East Side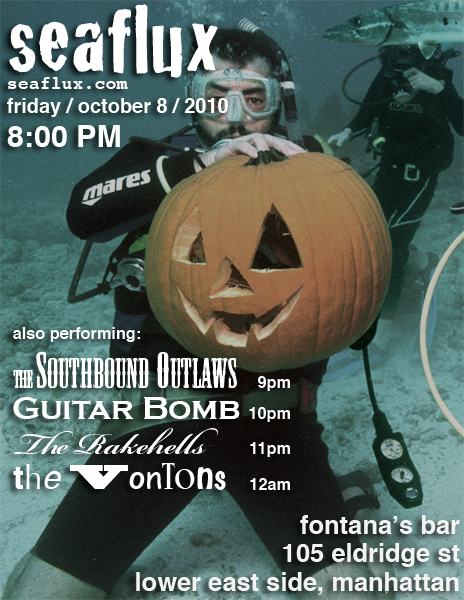 It's been a long week. Digging ditches, hauling loads, 16 tons, whaddya get? A powerful lust for drink and hard rock, that's what!
A shudder of sheer excitement rushes through your body as you realize the massive hot bomb of rock about to invade Fontana's Bar in Chinatown.
The funk metal jam explosion of seaflux starts things off at 8pm sharp. After they've suitably massaged your jam organs, the Southbound Outlaws follow up at 9 with cool grooves and tasty blues.
Jug band champions Guitar Bomb hit the stage at 10, and after they've unleashed their hillbilly moonshine metal upon an unsuspecting populace, those lecherous alkies the Rakehells come out to cool your boots at 11.
Then, just when you thought you had reached the peaks of musical satisfaction, the Vontons will blow your brains out at midnight before sending you home to bed, drunk and well-rocked.
---
---