not the preferred nomenclature @ Fontana's Bar, Lower East Side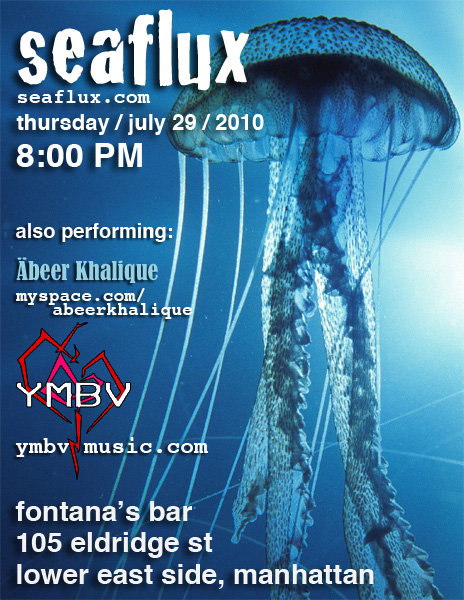 You've worked hard all week, busted your ass every day. You want to make it until Friday before blowing off some steam, but you just can't make it.
Why not come down to Fontana's Bar on the Lower East Side? Not only do they have a delicious happy hour staffed by some of the most highly efficient bartenders around, but next Thursday, July 29th, a musical event of epic proportions will take place downstairs.
First, Abeer Khalique will be singing his little Bellrose heart out with his trusty guitar. Then YesMisterBloodVessel, winner of "Most Often Missed Beatles Reference" will hit the stage with his dark moody grooves.
Then, just as your head is quivering with rock madness, seaflux descends upon the stage to please your aural sensitivities with their brand of hot nasty jam rock.
Do it for yourself. Come get melted at Fontana's with seaflux and YesMisterBloodVessel!
---
---