think globally, jam locally @ Don Hill's, West Village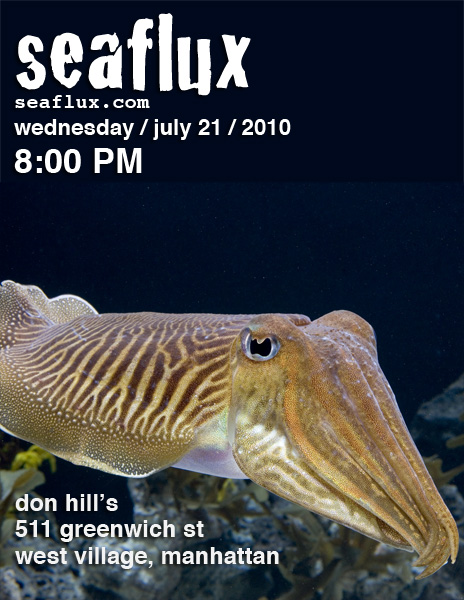 After a hugely successful show at Brooklyn's Public Assembly, seaflux turns their attention to Manhattan.
As, the deep jams of seaflux cannot be suppressed, and they yearn to be set free once again upon the West Village. Come on out to Don Hill's on July 21st, and see what all your friends are talking about.
---
---