mr. flux's neighborhood @ Beauty Bar, Bushwick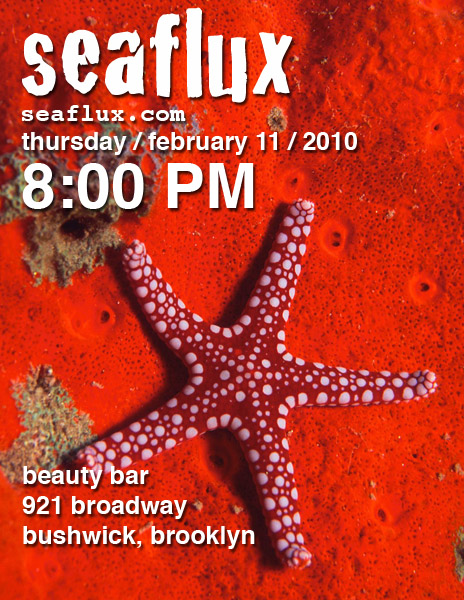 These days, it seems like there's something special in the air. Strangers are walking with a spring in their step, and even the stinkiest vagrant has a glimmer in his eye like a Gary Stu in the latest predictable Hollywood blockbuster. They all look as if, despite the colorless days and frigid nights, they are still touched by the powerful sound of seaflux as it continues to permeate every corner of this dark and dingy metropolis.
Come on out to the Beauty Bar in Bushwick, and rock out with the band that is in exceedingly high-demand at every Bat Mitzvah, First Communion, exorcism, bridge group and Elks Lodge function in the Tri-State Area.
Plus, not only is this a FREE show, but it's conveniently located right next to the JMZ Myrtle Ave at Broadway station. This means that you downtown Brooklyn citizens can catch the last M train and ride it door-to-door, just in time for seaflux to hit the stage!!!
---
---