fuhgeddaboudit @ Trash Bar, Williamsburg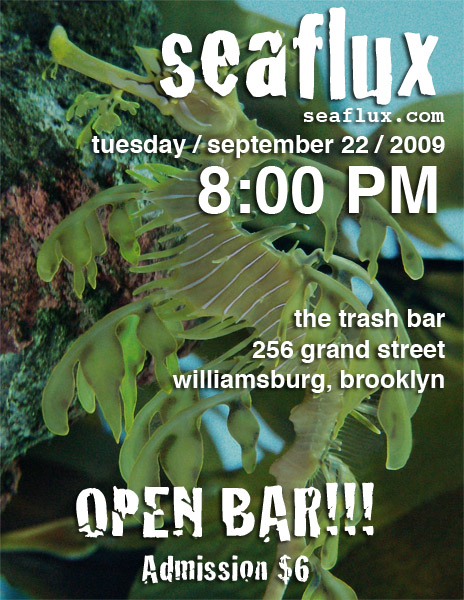 It's a universal feeling that we all have about this time of year. The powers that be have flipped the switch, and converted the stupefying heat and humidity of the New York summer into the dismal gray of a metro area autumn...
Is there anything that could make you feel better about the speed at which we're heading towards the cold, dark months of winter?
seaflux has recently commissioned a team of scientists to look into this issue, and the results have been interpreted and analyzed thoroughly. It's now obvious that two things can cure the autumn doldrums: hard rock jams and FREE BOOZE.
Come out and rock with us at Trash Bar, whilst enjoying delicious free PBRs and well drinks from 8-9pm. Yeah, it's a Tuesday, but do this for your own health and well-being. It'll cure what ails ya.
---
---