cast away @ Kenny's Castaways, Greenwich Village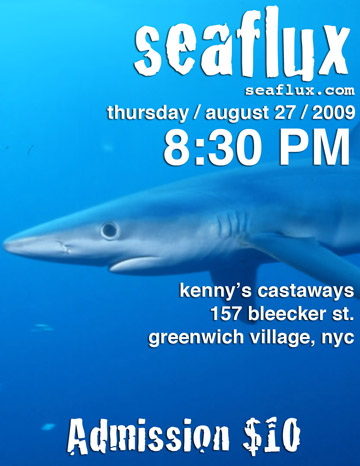 Here we are again, so close to the end of yet another disgusting New York summer, and there's only one thing that can make up for the sweltering days and the oppressive nights of late August in the northeast: the sweet sticky sounds of seaflux.
Join seaflux at Kenny's Castaways for a rocking good time. Plus, it's Phil's birthday, and he's shamelessly using it as a cheap excuse to get you to come party with the band.
---
---