june rock @ Uncle Mike's, Tribeca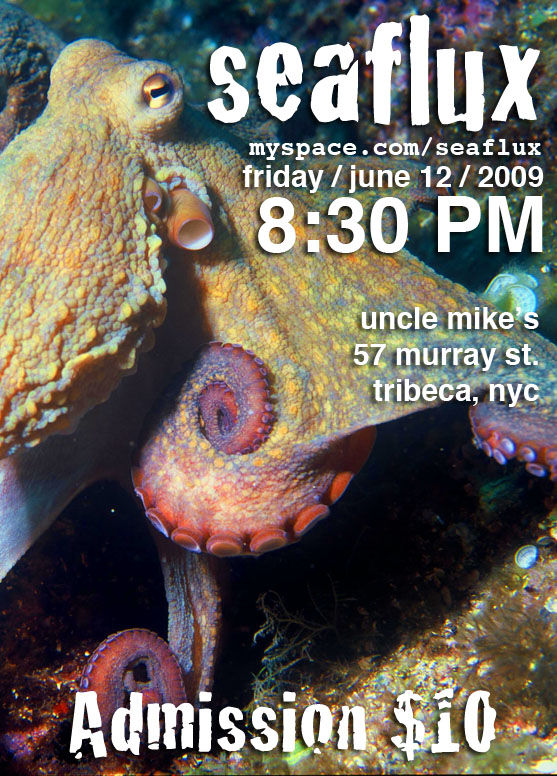 It's that time again; birds are singing, bees are buzzing, and the sphincter-clenching jams of seaflux are just beginning to ring in the season.
For our next engagement, seaflux returns to Uncle Mike's to work off the stuff our fans broke last time. Your attendance is respectfully requested, in hopes of making this twice as intense as the party we had last time.
This powerful rock will descend on Uncle Mike's in Tribeca as scheduled, but it ain't no party unless each and every one of you makes it a party. You dig?
---
---