seaflux live @ Uncle Mike's, Tribeca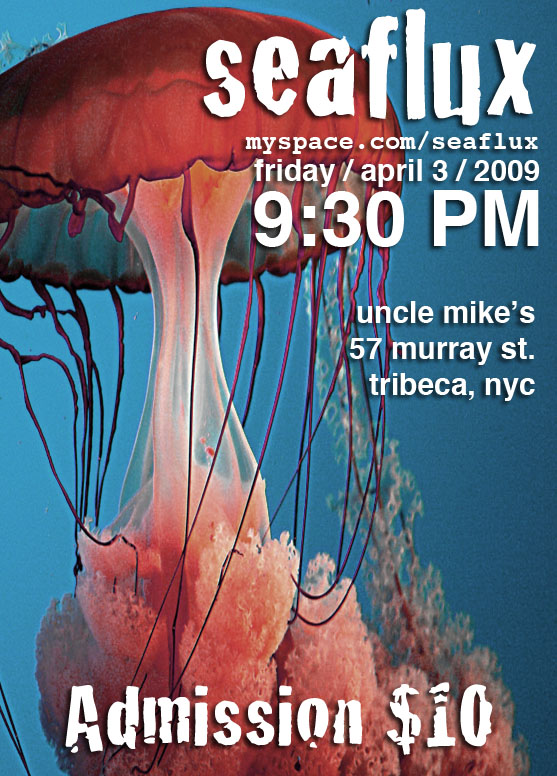 Internationally renowned jam duo seaflux returns to the stage at Uncle Mike's in Tribeca. Come have your minds blown and your faces melted by the unforgiving jams of the band Gag Halfrunt calls "My only reason for existing!"
seaflux features Phil Christensen on guitar, and Matt Cole on drums, and on this night, special guests Matt Wilson on bass, and James Wexler on guitar and vocals.
Also performing: The Trails Keg Belly Jay Moran Simon Yu Band Jackson Fuse
---
---